Graphics card
A Graphics card is a unique type of display adapter or video card installed within most computing devices basically for high grade data display, colour, clarity, high definition and overall appearance by processing and executing graphical data using advanced graphical techniques, features and functions.
Why Graphics Cards?
Almost every gamer across the universe finds any PC with a very high intense graphics tasks interesting, as they spend hours researching on the latest GPU technology and often upgrade their GPU on a regular basis. As GPU gets faster, gamers are willing to take advantage of the extra speed , and this pushes manufacturers to make even more faster GPUs.
So if you are not a Gamer, then you might not care about your GPU's capabilities unless you run others types of applications that makes direct use of a GPU's prosial processing capabilities. GPU is majorly used to speed up processes like ENCODING VIDEO, Computer aided designs/manufacturing Applications like AutoCAD, they sometimes uses the GPU for significantly better performance.
Choosing the best Graphic Card suitable for you
There are lot of options on the market when picking best graphics card that meets your need, some are highly expensive and trust me some are much less, As of recent, Gaming standards are classified to
GOLD STANDARD with 1440p 144Hz and
SILVER STANDARD with 1080p 144Hz
The silver standard being terrific and easily accessible for modern gaming unlike the Gold standard with some pretty cool powerful component but at a premium price. The most important path to reach a 144Hz and at any resolution is based on the Pc's GPU and CPU. For you to choose the best graphics card for 1080p, we focus majorly on the GPU portion and CPU being for example intel 8700k, intel 9600k or Razen 2600 or even something better as they provide more power to the CPU for such gaming level.
Best Graphics Cards for 1080p Gaming in 2020
Gigabyte GeForce GTx 1660 Oc 6G (1080p)
Powered by GeForce GTX 1660 integrated with 6GB GDDR5 WINDFORCE 2x cooling system with alternate spinning fans intuitive controls with a or us engine 6GB 192 Bit GDDR5 1 x HDMI, 3 x DisplayPort PCI Express 3. 0 x16
Zotac GeForce GTX 1650 super twin fan (1080p)
The GeForce GTX SUPER is powered by the NVIDIA Turing architecture, bringing supercharged performance to the latest games.
The essential companion to the GeForce graphics card. Capture and share videos, screenshots, and livestreams. Keep your drivers up to date and optimize your games.
The ZOTAC GAMING FIRESTORM is freshly designed with a more intuitive, modern, and minimal interface so you can get in and out quickly. Fine tune the ZOTAC GAMING Graphics Card with enhanced intelligence, adjust the PROSTRA lighting, or simply monitor the hardware status.
Zotac GeForce GTX 1660 super twin fan (1080p)
The all-new generation of ZOTAC gaming GeForce GTX graphics cards are here. Based on the new NVIDIA Turing architecture, it's packed with GDDR5 Fast memory.
Fine tune the ZOTAC GAMING Graphics Card with enhanced intelligence, adjust the PROSTRA lighting, or simply monitor the hardware status.
MSI GeForce GTX 1660 Ti Gaming X 6G (1080p)
GeForce GTX graphics cards are the most advanced ever created. Discover unprecedented performance, power efficiency, and next-generation gaming experiences. Discover next-generation VR performance, The lowest latency, and plug-and-play compatibility with leading headsets driven by NVIDIA VR works technologies. Vr audio, physics, and haptics let you hear and feel every moment. Pascal is built to meet the demands of Next generation displays, including VR, ultra-high-resolution, and multiple monitors. It features NVIDIA game works technologies for extremely smooth game play and cinematic experiences. Plus, it includes revolutionary new 360-degree image capture. Pascal-powered graphics cards give you superior performance and power efficiency, built using ultra-fast fine and supporting direct 12 features to deliver the fastest, smoothest, most power-efficient gaming experiences.
.
Nvidia GeForce GTX 1060 (Founders Edition)
Frame Buffer: 6 GB GDDR5/X
Memory Spped: 8 Gbps
1280 Nvidia Cuda Cores
GPU Architecture Pascal Founder's Edition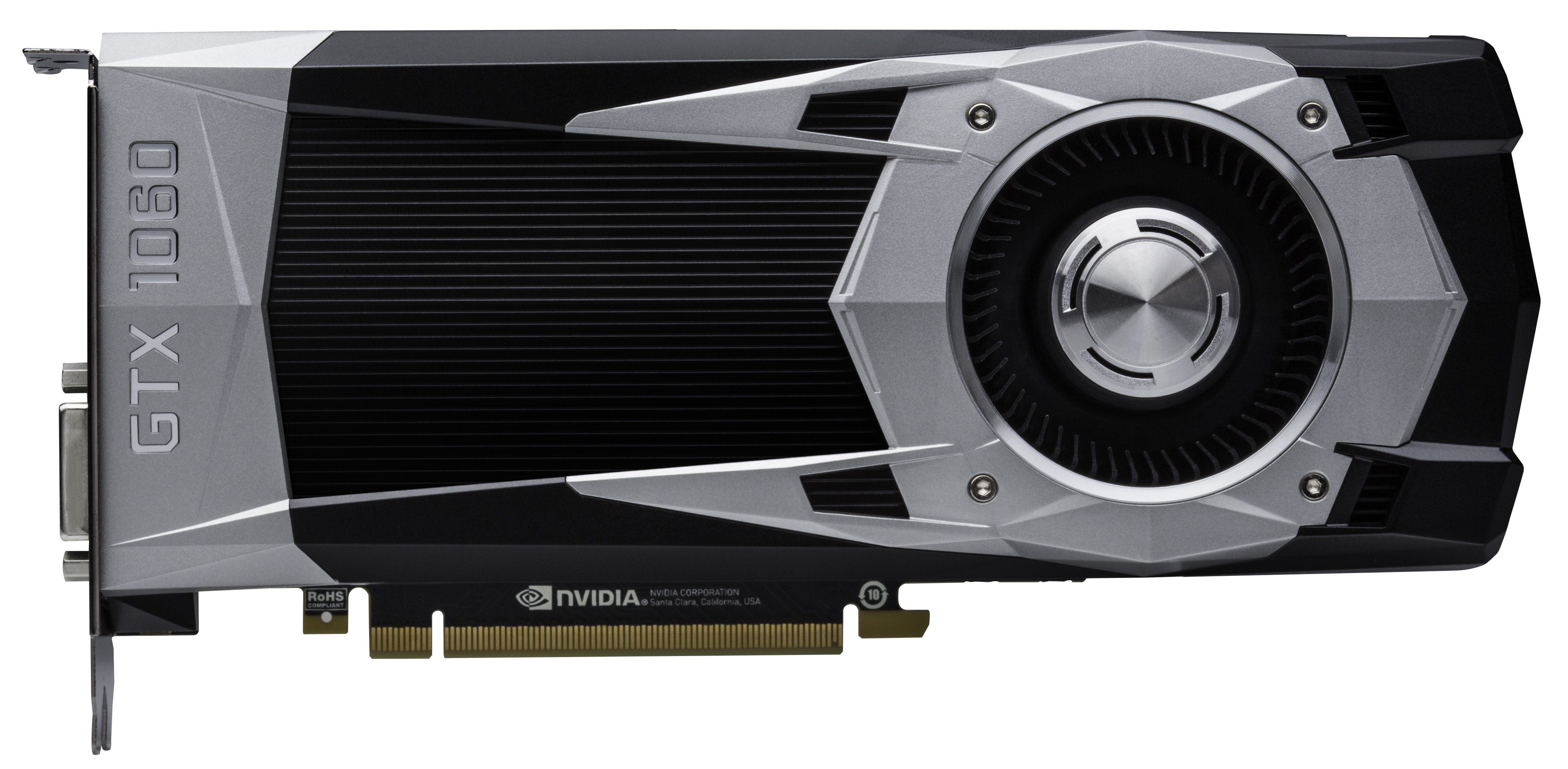 PowerColor Red Devil Radeon RX 570 (1080p)
PowerColor RX570 Red Devil equips an 8Pin power connector with superior 6+1 multi-phases for the ultimate performance. In order to achieve better thermal solution, PowerColor Red Devil RX 570 adopts the newest fan technology called Double Blade III which increases airflows and prevents dust deposition on fans. The Double Blade III is made with triple 80mm 2-ball bearing fans, with 2pcs of 8mm and another 2pcs of 6mm nickel-plated heat pipe for the best heat dissipation.Enjoy ultimate gaming experience with superior silent cooler.Red Devil is powerfully armored to challenge gaming empire!
Sapphire Pulse Radeon RX 5500 XT (1080p)
SAPPHIRE wants gamers to get the best out of their graphics card, and SAPPHIRE's TriXX software is the key to unlocking its power. SAPPHIRE TriXX with its revamped and deceptively-simple interface features the New TriXX Boost feature. In order to gain higher game performance with given hardware, gamers can choose to run their game at a lower resolution. Traditionally the available resolutions choices are fixed to a small set of options. With TriXX Boost, additional custom resolutions are created, based on user input, which gives much more fine-grained control over the quality vs performance tradeoff. TriXX Boost enables gamers to run games at a higher FPS by reducing the rendering resolution and up scaling the final output image by integrating Radeon Image Sharpening.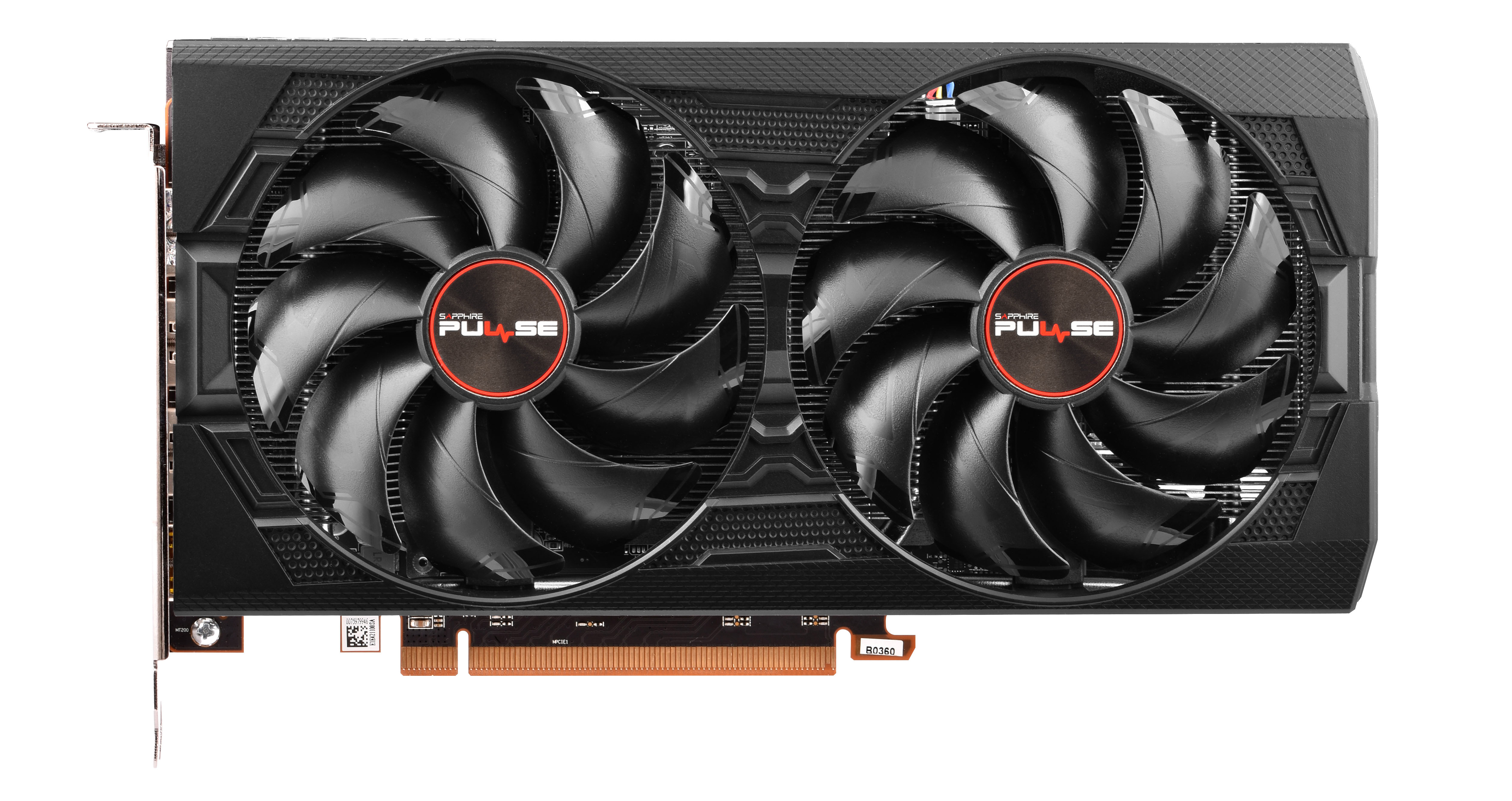 Zotac GeForce GTX 1650 OC (1080p)
The all new generation of ZOTAC GAMING GeForce GTX graphics cards are here. Based on the new NVIDIA Turing architecture, it's also  packed with GDDR5 fast memory.