Xbox One might not be the top-selling video gaming console right now, but it has given the most unbelievable comeback stories in the last few years. With the change in philosophy, Microsoft's Xbox One transformed into a remarkable gaming console after a somewhat shaky start.
5 Xbox One Games You Must Have
As the Xbox library continues to grow, there are so many amazing Xbox One games that it can be a bit tricky for you to choose which games to have and which not. Below is a list of 5 Xbox One games you must have:
1. The Witcher 3: Wild Hunt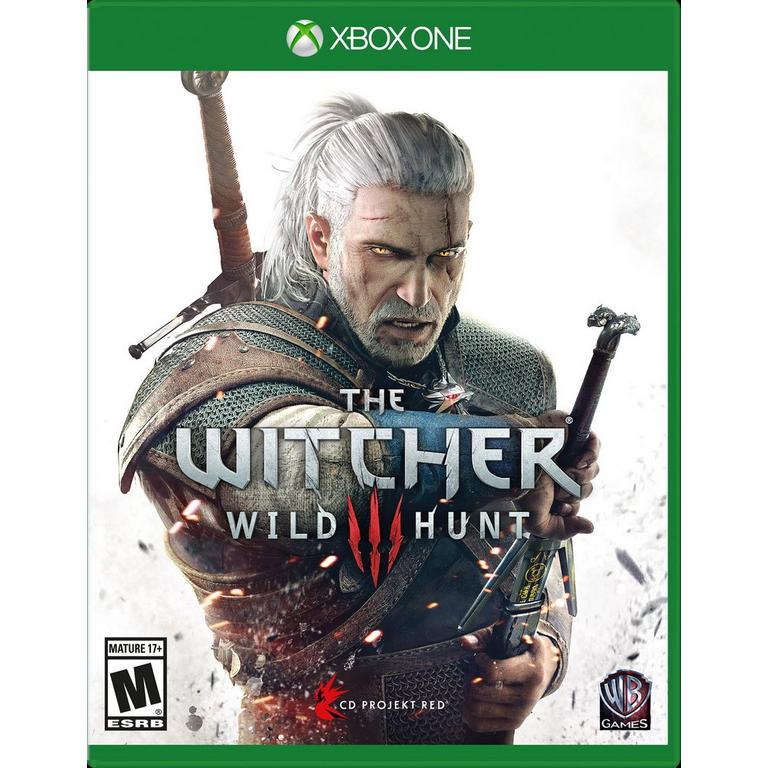 The Witcher 3: Wild Hunt, right now, is one of the best games on the Xbox One. It is developed by CD Projekt Red and takes you on the latest adventures of Geralt of Rivia, which is full of rich countryside and bustling towns. The Witcher 3: Wild Hunt is entirely dense, unlike other games that have sprawling landscapes, giving you the feel of a big-budget Hollywood movie. It has interesting characters, witty writing, and prizes for enthusiastic players.
The main storyline is not only thrilling but emotionally draining as well. There are new quests at every nook with multiple options, leading up to more than two dozen endings. And the best part about The Witcher 3: Wild Hunt is that you can enjoy this game even if you have not played any of the previous Witcher games. However, people who don't have much spare time might not find this game that appealing. This fantastic game is available on Amazon, Best Buy, GameStop, or Walmart.
2. Sea of Thieves
Sea of Thieves, developed by Rare, arrived on the scenes in 2018 to not a very good reception; the reaction was mixed at best. Besides some hidden treasures and an occasional message, the game had nothing much, which resulted in such a response. Moreover, server problems and hacker-filled waters also made it hard to enjoy this game.
But since its arrival, the game has expanded a lot. With the addition of new elements like new areas to explore, more group activities, bounties, enemy confrontations, it gives the dedicated players so much to do. It is an entirely different game than what it was at its launch. Although it still has the original cartoon aesthetic, content updates have taken the game to a new level. Moreover, the Anniversary Update has pushed the game into its best form.
This game is perfect for pirate fans, beach lovers, and anyone who is looking for a change. It might not appeal to those who seek for a deep story and solo players. It is available on Amazon, Best Buy, GameStop, or Walmart.
3. Red Dead Redemption 2
Red Dead Redemption 2, developed by Rockstar Games, is a prequel to the original game that sets you loose in a stunning, powerful version of the Wild West where every action matter. It has set a new benchmark in open-world action games. Enigmatic and compelling, Arthur Morgan must choose between his loyalty to the gang and doing the right thing. You will notice significant connections to the original game as the game progresses; as a result, making the original game's narrative more resonant.
This game is not about heroes; instead, it is about flawed individuals surviving in a destructive world. Apart from the incredible cinematic storytelling and stunning graphics, this game provides a once in a lifetime gaming experience, therefore making it one of the most popular Xbox One games. This game is highly popular among cowboys and history buffs. It is also available on Amazon, Best Buy, GameStop, or Walmart.
4. Assassin's Creed Odyssey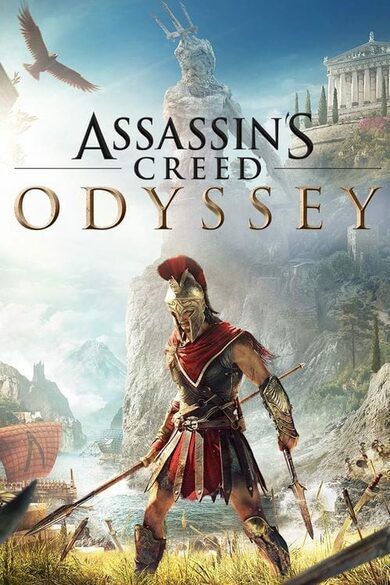 Assassin's Creed Odyssey is the biggest, engaging, and challenging game in the Assassin's Creed series. It is an enormous open-world chronicle pushing the series forward in a big way. In this game, there is a choice for the main character – Kassandra or Alexios, plus the narrative changes with the choices you make in the game.
The main attraction of Assassin's Creed Odyssey is its extraordinary depiction of Ancient Greece filled with adventure, love, and myth, along with some of the best action and exploration of the series. This game has numerous surprises in store for you, whether cruising across the Aegean Sea or a combat sequence with a Medusa. It is the biggest and most formidable game of the series, if not the best. This game is perfect for hardcore Action-RPG fans and fans of Greek history and mythology. It may not find much affection from players who like traditional stealth-based experience. You can also get this game from Amazon, Best Buy, GameStop, or Walmart.
5. Forza Horizon 4
No gaming collection is complete without a decent car game. The Forza Horizon 4 is a perfect car game for you and maintains the feel of the original Forza: Horizon game series while taking the players to vast and beautiful countrysides. This game has stunning visuals, a long list of cars, and weather variations, but the seamless open-world scope and its self-supporting approach are what make this game shine.
At one moment, you will be driving in a massive snowstorm while another moment you are in an under underground street race. There are more than a dozen challenges available, stunning visuals, exhilarating gameplay, which makes it a must-have game. This game is best for car fanatics, driving practitioners, while someone who didn't like the earlier Horizon games won't be much excited. Like all the games mentioned above, you can also get this game from Amazon, Best Buy, GameStop, or Walmart.